One stop solution for high performing and reliable Industrial Automation and Factory Automation Products Such as Programmable Logic Controller, Variable Frequency Drives etc,...
Fatek PLC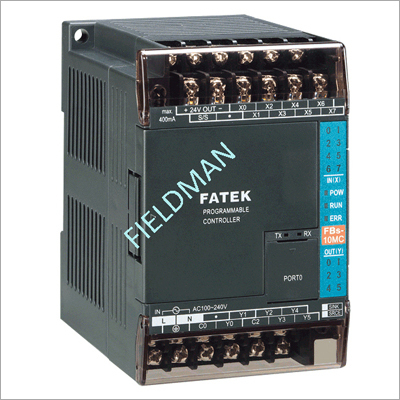 Fatek PLC
Product Code : FATEK FBs-10MC
FATEK PLC
Our well-known company has obtained extensive expertise in rendering a vast range of Fatek PLCs to our customers. The presented array of Fatek PLCs is possible in multiple shapes, designs and sizes to meet to the different requirements of prestigious customers. This devices is ideal for machines & applications which comprise stepper motors, servo motors and encoders and is abstractly used in high speed motion control applications. The PLC is well equipped with in house panel building, automation, programming and on site installation support. Other than this, the offered spectrum of this devices is suitably checked on numerous features so as to ensure its conformation with the norms of quality.
Features
Immaculate results
High efficiency
Longer serviceability.
Most economical